House Removals Southgate n14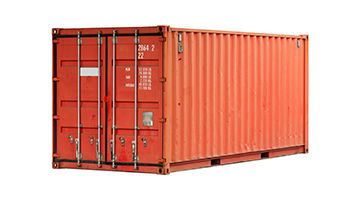 House Removals in Southgate: Personalised, Stress-Free Service
Storage Southgate is a house removals company specialising in moves to and from Southgate. We understand that moving can be a very stressful experience. To make things easier for our customers, we strive to provide a personalised service that fits their budget and requirements. After all, no two moves are the same!

We employ experienced removals specialists who are fully trained in the safe and secure handling of customer possessions. From furniture to fragile items - whatever needs to be moved, we'll move it safely and efficiently. Our team will take extra care when packing up your possessions, using appropriate wrapping materials and taking every precaution when loading items onto the van. In addition, any belongings left in our storage will be covered by our insurance policy.

We'll also help with paperwork such as customs declarations if necessary. Plus we'll provide fast delivery of customer belongings wherever they need to go in North London or overseas. If you'd like more information or would like to book an appointment, please don't hesitate to get in touch with us on

.


Additional Services for Your Move
At Storage Southgate, we also offer additional services for your move including free quotations with fixed pricing, packing material deliveries at competitive prices and recycling unwanted items so that your move is environmentally friendly. After your move has been completed and everything is settled, our team can even help to unpack.

We understand that some people may not have the time or resources available to complete their house removal process themselves. That's why we offer flexible solutions tailored to each customer's individual needs so that you can always feel supported throughout the process. With a range of services and competitive rates, Storage Southgate provides high quality house removals solutions so you don't have to worry about any aspect of your move.


Contact Us Today To Get the Removal Service You Deserve
Moving home can be a daunting task but with help from Storage Southgate, you can rest assured that the process will be smooth and stress-free. With services designed to meet your needs, we pride ourselves on being able to provide an efficient and reliable removal service for both domestic and commercial moves. Contact us today on

for more information about our services and how we can help you with your move in Southgate!
---